Software to prevent abuse at the click of a mouse
Teaming up with investigators from the State Office of Criminal Investigation in Berlin, Fraunhofer researchers have come up with an automated assistance system for image and video evaluation that can detect child-pornographic images from among even large volumes of data. Soon, it will make prosecutors' work easier.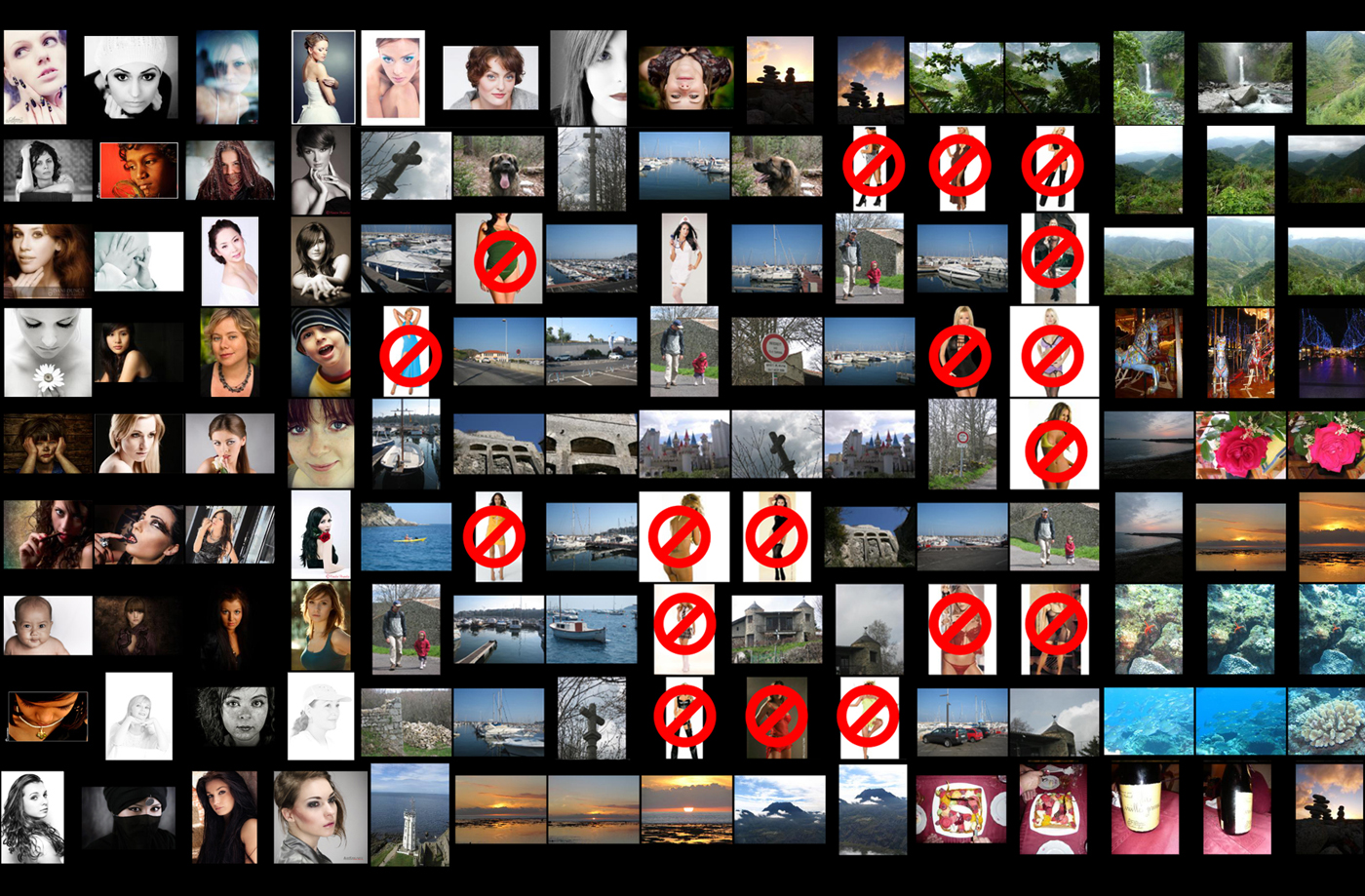 Investigators estimate that there are currently more than 15 million photographs of child abuse victims circulating on the Internet. By the time this material has been tracked down and deleted, pedophiles have long since downloaded it to their computers. Many are avid data collectors: when suspects' data media are confiscated, detectives must often click their way through hundreds of thousands of files to find the illegal images they seek. An extremely time-consuming process – until now. Because researchers working with Dr. Bertram Nickolay of the Fraunhofer Institute for Production Systems and Design Technology IPK in Berlin have come up with a program that tackles the job automatedly. The scientists call this tool "desCRY," a seldom-heard word in English meaning "to catch sight of, to discern." "With novel pattern-recognition processes, desCRY rummages through digital photos and videos in search of illegal content, no matter how well-hidden it may be," Nickolay explains. Photos slipped in between harmless snapshots from the beach, or hidden within the action-packed sequences of a Hollywood film. The researcher and his team partnered with investigators from the State Office of Criminal Investigation in Berlin to develop a system tailored to their requirements.
The heart of the software consists of intelligent pattern-recognition algorithms that automatically analyze and classify images and video sequences. "Technologies such as facial and skin-tone recognition are combined with contextual and scene analyses to identify suspicious content," project manager Raul Vicente-Garcia explains. The algorithms use up to several thousand characteristics that describe properties such as color, texture and contours in order to analyze whether an image depicts child abuse. If the system is run on a standard PC, it classifies up to ten images per second, drastically accelerating detectives' investigations.
The software searches all of the files in a computer, e-mail attachments and archives included. Another benefit: Among other features, files can be filtered according to size and type; this makes the work of analysis less time-consuming. What's more: desCRY offers a wide variety of search options. It can perform content-based data sorting and filtering, for instance. This way, investigators can sort files by person, object or location, for example.
The search result is displayed in an image viewer that can accommodate several hundred photos as tiny icons visible at a glance. Suspicious photos are singled out, for instance by displaying them at the top of the list of results. Investigators can enlarge the images with a click of the mouse; a second mouse click stores them as evidence. Still, the system does not make detectives redundant. At the end of the analysis process, an investigator must determine whether the photos classified as illegal really contain prohibited content.
Detectives of the criminal investigation department are currently reviewing the suitability of desCRY in realistic field tests. The system could become part of the Berlin investigators' everyday toolkit by October. And they are not the only ones expected to benefit. The software group SAP has agreed to serve as integration and marketing partner. The group from Walldorf, Germany, has already joined the Fraunhofer IPK in initial discussions with other pilot users internationally.
Criminal authorities in several countries have already shown an interest in the system. As Nickolay points out: "Experts in criminal investigations find our methodology for the identification of child pornography a particularly innovative and promising approach in an international comparison."