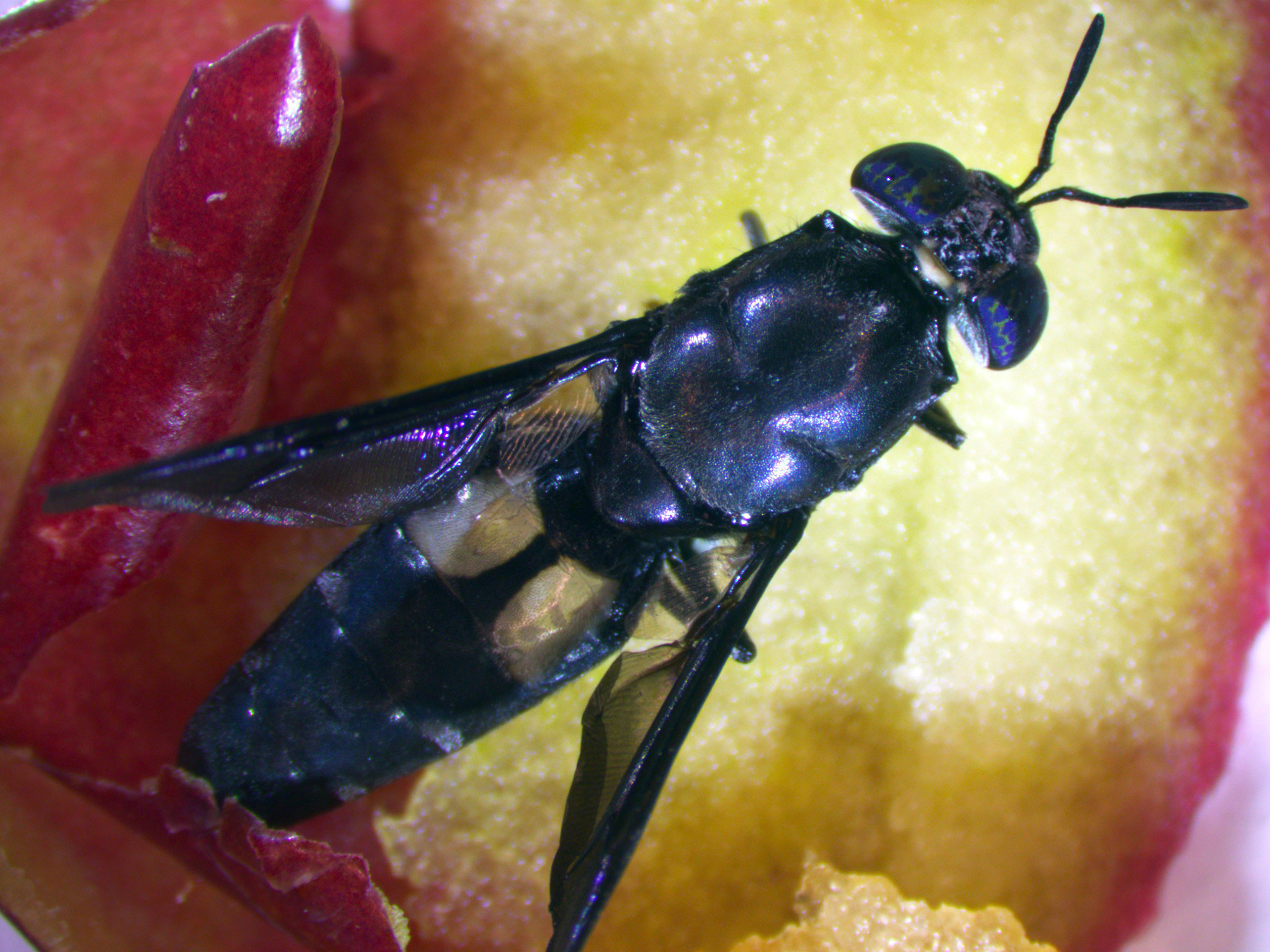 Researchers in the Bioresources division at the Fraunhofer Institute for Molecular Biology and Applied Ecology IME are working on establishing insects as the livestock feed of the future.
Humankind clears rainforests to cultivate soybeans and overfishes oceans to obtain fishmeal. But what is the most sustainable way to obtain valuable protein? Insects could offer a solution. "Insects will be the livestock feed of the future, enabling sustainable, climate-friendly production of animal protein," explains Prof. Andreas Vilcinskas, head of the Bioresources research division at the Fraunhofer Institute for Molecular Biology and Applied Ecology IME in Giessen. After all, insects provide valuable proteins and fat – yet their ecological footprint is minimal. Insect farms are also a highly attractive solution from an economic perspective.

The larvae of the black soldier fly, Hermetia illucens, make good livestock feed. The Indonesian island of Sumatra will soon be home to the world's biggest black soldier fly farm. Construction of a breeding facility is underway with a little scientific help from Prof. Vilcinskas and his team. Built to the tune of a half a billion dollars, this plant is going up next to a huge palm oil factory, the residues from which are to feed the flies' larvae. The Sumatra palm oil factory produces more than a million metric tons of plant matter a year. These leftovers will serve as the substrate for growing fly larvae. "Diseases can always be a problem with a stock as big as this," cautions Andreas Vilcinskas. "We definitely want to work without antibiotics to avoid polluting the environment." By optimizing the food used to rear larvae, the researchers were able to ensure that they produce antimicrobial peptides to ward off key pathogens such as salmonella and listeria. "These peptides end up in the insect meal, protecting it against bacterial contamination," explains Vilcinskas.

The EU ban on larvae fed with manure or catering waste makes life hard for businesses seeking to turn a profit with fly farms. Rearing larvae with approved feed such as grains is ecologically unsound. This is why Vilcinskas has opted to go with organic by-products sourced from the food industry, such as pomace – the pulpy leftovers of apples pressed to make juice. To demonstrate that this line of business can indeed create value in Germany, he is setting up a closed system in which fly larvae serve as food for upmarket shrimp. Turning the lowly black soldier fly into pricey black tiger prawns certainly does that.