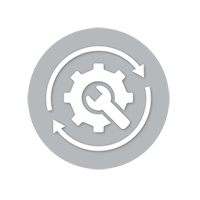 Germany is the world's third-largest machinery maker – and its mechanical engineering industry is a leading source of exports and innovation. Covering the full scope of Germany's industrial capabilities, the mechanical engineering industry is dominated by medium-sized companies and is a key driver of innovation, particularly in the fields of Industrie 4.0, energy efficiency and automation. By embracing process innovation and steadily adapting to new methods of process engineering, the industry has managed to continuously drive down unit costs.
Working closely with companies and Germany's Mechanical Engineering Industry Association (VDMA), Fraunhofer is at the forefront of efforts to drive the digital transformation of the mechanical engineering industry and bring promising new technologies into play – from robots that anyone can program to navigation solutions for entire fleets of automated guided vehicles. Fraunhofer's expertise encompasses process technology, mechatronics, precision technology, laser systems, measurement technology and much more besides. By harnessing this wealth of knowledge, Fraunhofer researchers help companies enhance their production, accelerate the commercial availability of products and services – without cutting corners – and design sustainable engineering practices.
For further information on the lead market for plant, mechanical and vehicle engineering, see the website of the Fraunhofer AutoMOBILE Production Alliance.