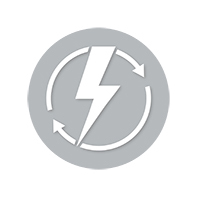 The transition to renewables is in full swing – and this decarbonization of our energy system is already visible in many aspects of our society and economy. Sustainability is the new watchword in home-building and renovation, smart sector coupling is revolutionizing energy generation, and electric vehicles are steadily gaining in popularity. The proportion of renewables in power generation – particularly solar and wind – is approaching 50 percent. But there is still a long way to go, especially in terms of energy efficiency and storage and the use of renewable energy carriers.
Germany needs innovative ideas and developments to make a successful transition to renewables. Fraunhofer researchers are working on a number of solutions, including energy-efficient technologies, resilient power grids, and smart sector coupling. Their goal is to achieve the ideal combination of electricity and heat generation on the one hand and optimum storage, distribution and usage on the other.
For further information on the lead market for the energy sector, see the website of the Fraunhofer Energy Alliance.