Disinfecting seeds safely and sustainably using electron treatment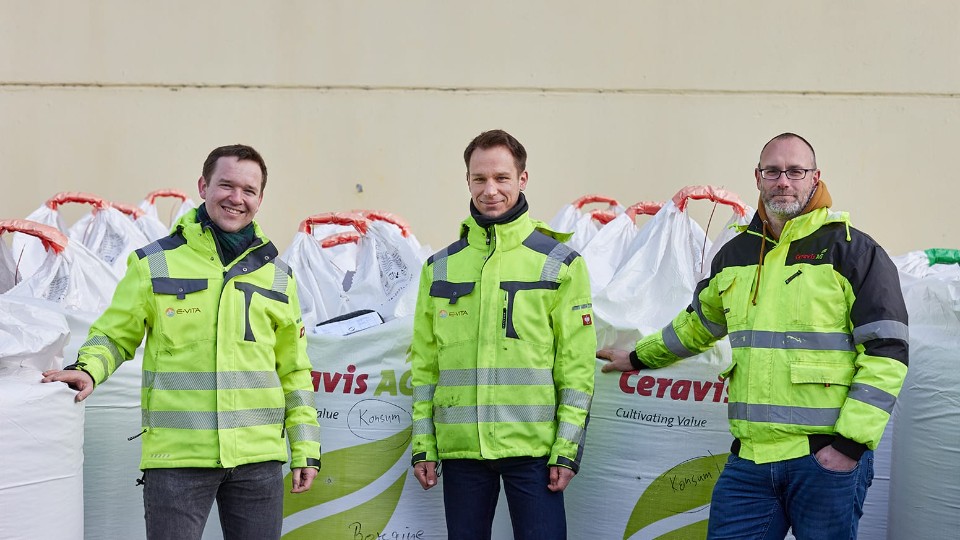 © Photo: Fraunhofer / Piotr Banczerowski

Winners:
E-VITA GmbH
Chemical seed treatment rids seeds of fungi, viruses and bacteria. However, this comes at a high cost: The active agents used can also have harmful effects for farmers, the soil and the environment. On the other hand, electrons can be used to treat seeds in an environmentally friendly, sustainable and economical way − a method which helped the E-VITA GmbH start-up, a joint venture of the Fraunhofer Institute for Organic Electronics, Electron Beam and Plasma Technology FEP and Ceravis AG, to win the Fraunhofer Founder Award for 2021.
Should we just sow seeds without treating them first? It would not be a very good idea. This is because fungi, viruses and bacteria are present on the seed husks, which would result in a drastic reduction in yield. Seed producers tackle these pathogens using chemical seed treatments. However, this has its own disadvantages: Since the treatment sticks to the seeds, the farmer ends up handling potentially dangerous material when sowing them − this could harm the farmer, the natural environment and the soil. Restrictions should curb the environmental dangers: In groundwater protection areas, treated seeds are off-limits. Moreover, they must not be sown in strong winds as the treatment agent and additives might drift away, meaning that seed waste is classified as hazardous waste. In addition, a number of fungicidal seed treatments have already been banned − where there were previously over 20 groups of fungicidal active ingredients, there are now few left. However, they are not entirely out of use − as a consequence, emergency and special approvals are used to authorize the remaining seed treatments for use each year.
Chemical free, sustainable and field-tested
E-VITA GmbH, which is a joint venture of Fraunhofer FEP and Ceravis AG, should soon put an end to this procedure: Instead of using treatments to remove fungi and the like from seeds, they are looking to accelerated electrons as a chemical-free, sustainable, field-tested and economical alternative. Fraunhofer Venture and High-Tech Gründerfonds also noticed the direct social benefits and awarded the Fraunhofer Founder Award to the start-up.