Mobile communication stations with 50 percent lower energy consumption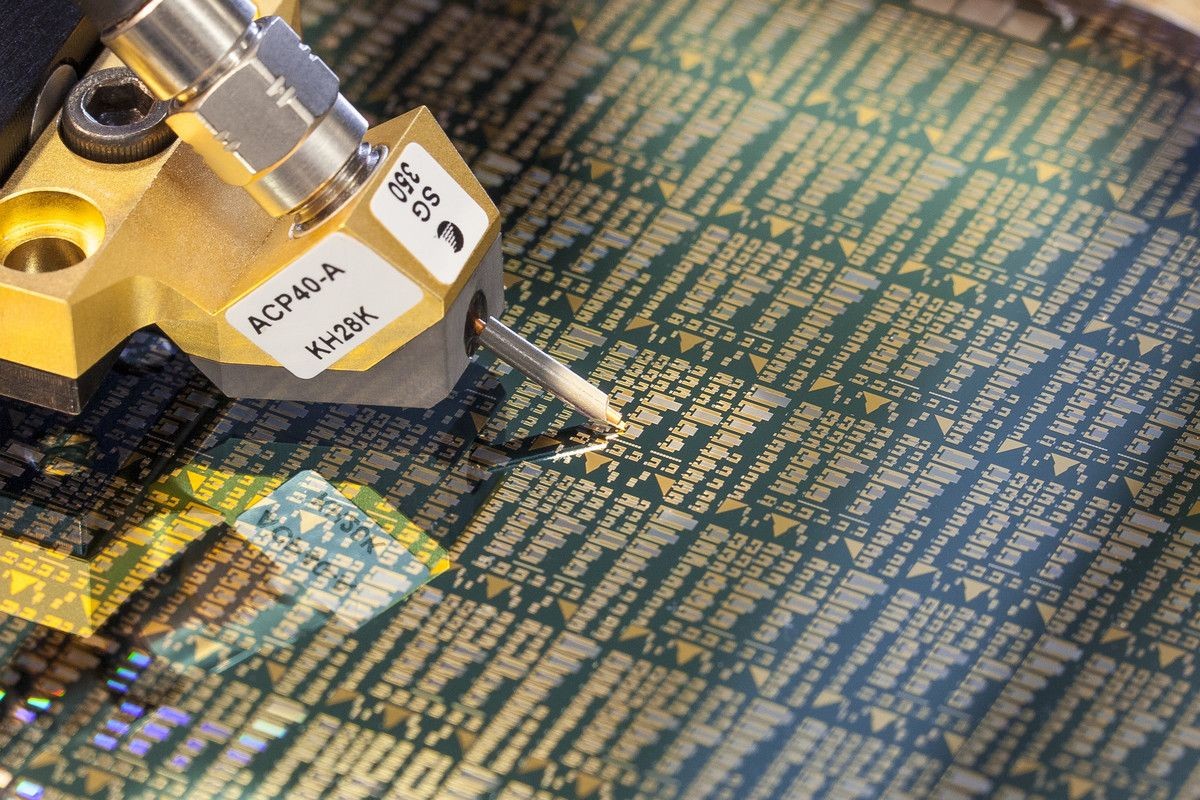 As part of the "Green ICT" initiative from the German Federal Ministry of Education and Research (BMBF) and based on award-winning preliminary research, a joint research project was launched in early 2022 that aims to develop energy-efficient edge cloud mobile communications systems. The Fraunhofer Institute for Applied Solid State Physics IAF and the Fraunhofer Institute for Integrated Circuits IIS, together with the University of Freiburg and industrial enterprises, want to achieve a 50 percent reduction in the energy consumption of mobile communication stations by 2025 when transmitting in the millimeter-wave range of 5G. To achieve this, the partners are combining energy-efficient components with smart and demand-driven control systems.
For this purpose, Fraunhofer IAF is manufacturing power semiconductors based on aluminum scandium nitride (AlScN) and incorporating them into transistors with high electron mobility (High-Electron-Mobility Transistors, HEMTs). The use of this semiconductor material, which the institute produces by means of metalorganic chemical vapor deposition (MOCVD), has the potential to provide significantly higher power density and amplification due to its high current-carrying capacity compared to established semiconductors such as silicon, gallium arsenide or gallium nitride. Efficient electronics design together with intelligent networking and demand-driven control of the transmitter and receiver modules supported by artificial intelligence (AI) offer further potential for savings. The innovative electronics architecture of Fraunhofer IIS relies on a partial shift in processing capacity from the central infrastructure (cloud) to the edge of the network (edge) and envisages that data processing will take place there.
A large number of industry partners are assisting with the implementation of an antenna system (Remote Radio Head, RRH) in which these technologies are brought together: Novel high-frequency transistors developed by Nokia, circuit processing by United Monolithic Semiconductors GmbH, and evaluation and transmission of test results by Deutsche Telekom AG.
The preliminary work on EdgeLimit won second place in the German Federal Ministry of Education and Research (BMBF)'s "Electronics for energy-saving information and communication technology" innovation competition back in 2021.
Press release »Solution for energy-saving mobile radio base stations«