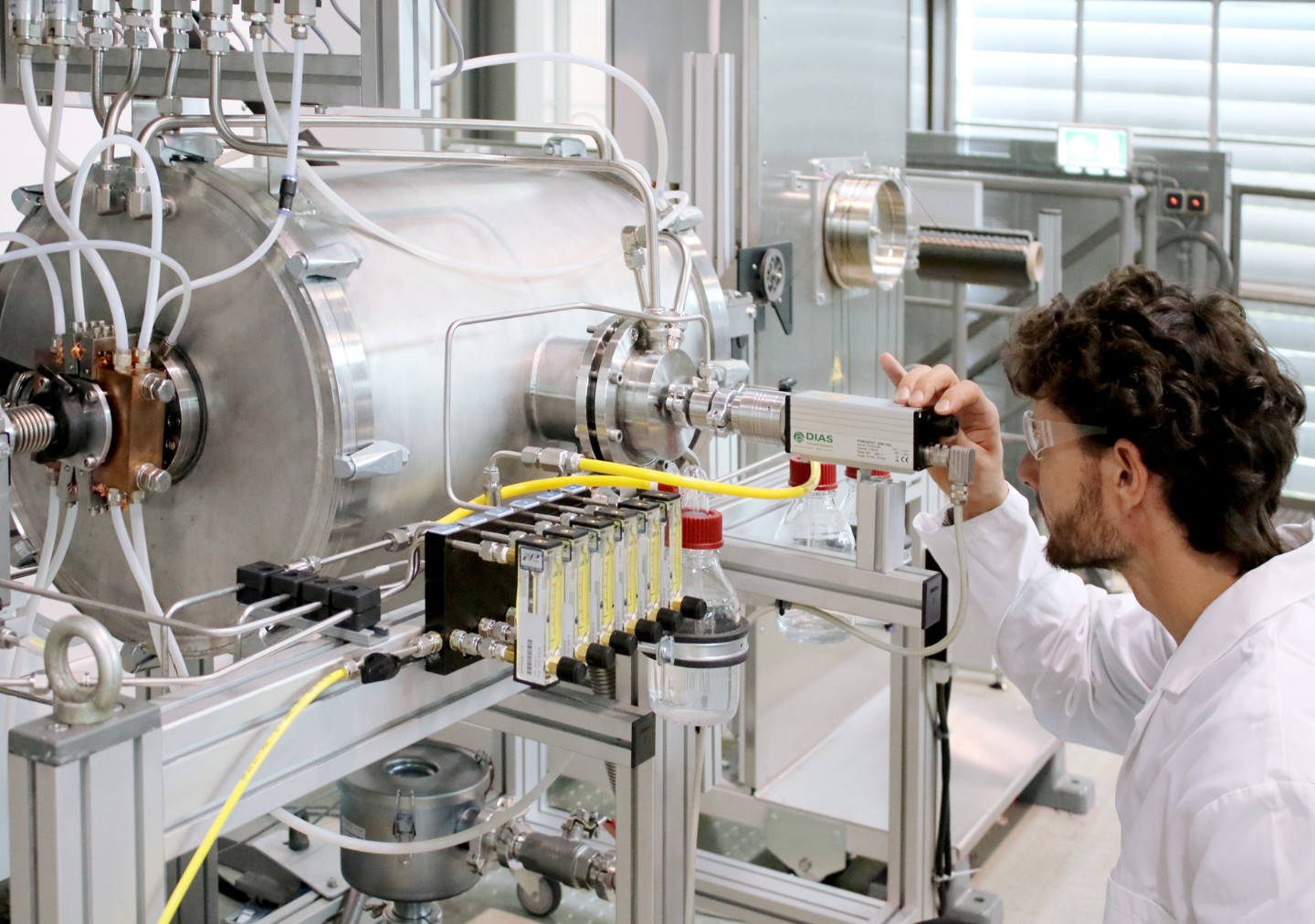 Carbon fibers are made from fibrous polymer precursors. Petroleum-based polyacrylonitrile (PAN) is the precursor used for 95 percent of the carbon fibers on the world market. Innovative bio-based carbon fibers perform just as well.
Carbon fibers represent the strongest and stiffest material that can currently be produced in industrial-scale plants. These properties and their low weight make them indispensable today, especially as a reinforcement for plastics in lightweight construction applications. They boast outstanding performance in components subject to high levels of stress, for example, in aircraft, cars, sports equipment and wind turbines. In terms of global environmental aspects, however, the demand for bio-based and sustainable high-performance materials is growing in the field of lightweight construction. While bio-based carbon fibers already exist, they have some considerable drawbacks. The first is poor material yield: depending on the bio-based raw material used, only about 10 to 30 weight percent of the precursor currently turns to carbon fiber. The second is the low ratio of ordered carbon structures in the carbon fiber. And the third is the low alignment of the ordered carbon structures along the fiber axis, which is the crucial determinant of the fiber properties.
"We have addressed all three hurdles and are working with partners in the industry, among others, to develop practical and cost-effective solutions," says Dr. Jens Erdmann, a fiber expert at the Fraunhofer Institute for Applied Polymer Research IAP. "The greatest challenge is boosting the mechanical properties of the bio-based carbon fibers many times over, in particular their strength and stiffness," says Erdmann. Erdmann and his team therefore had a special ultra-high-temperature oven built in which the bio-based carbon fibers are subsequently treated for a few seconds at temperatures between 2700 and 2900°C. "In this temperature range, the carbon structures in the fiber are stretched so that they align along the fiber axis. This makes the fibers much stronger and stiffer and produces mechanical properties on par with those of petroleum-based carbon fibers. It also enables us to produce so-called high modulus fibers," explains Erdmann. The new oven provides many new opportunities for developing stable, lightweight materials.