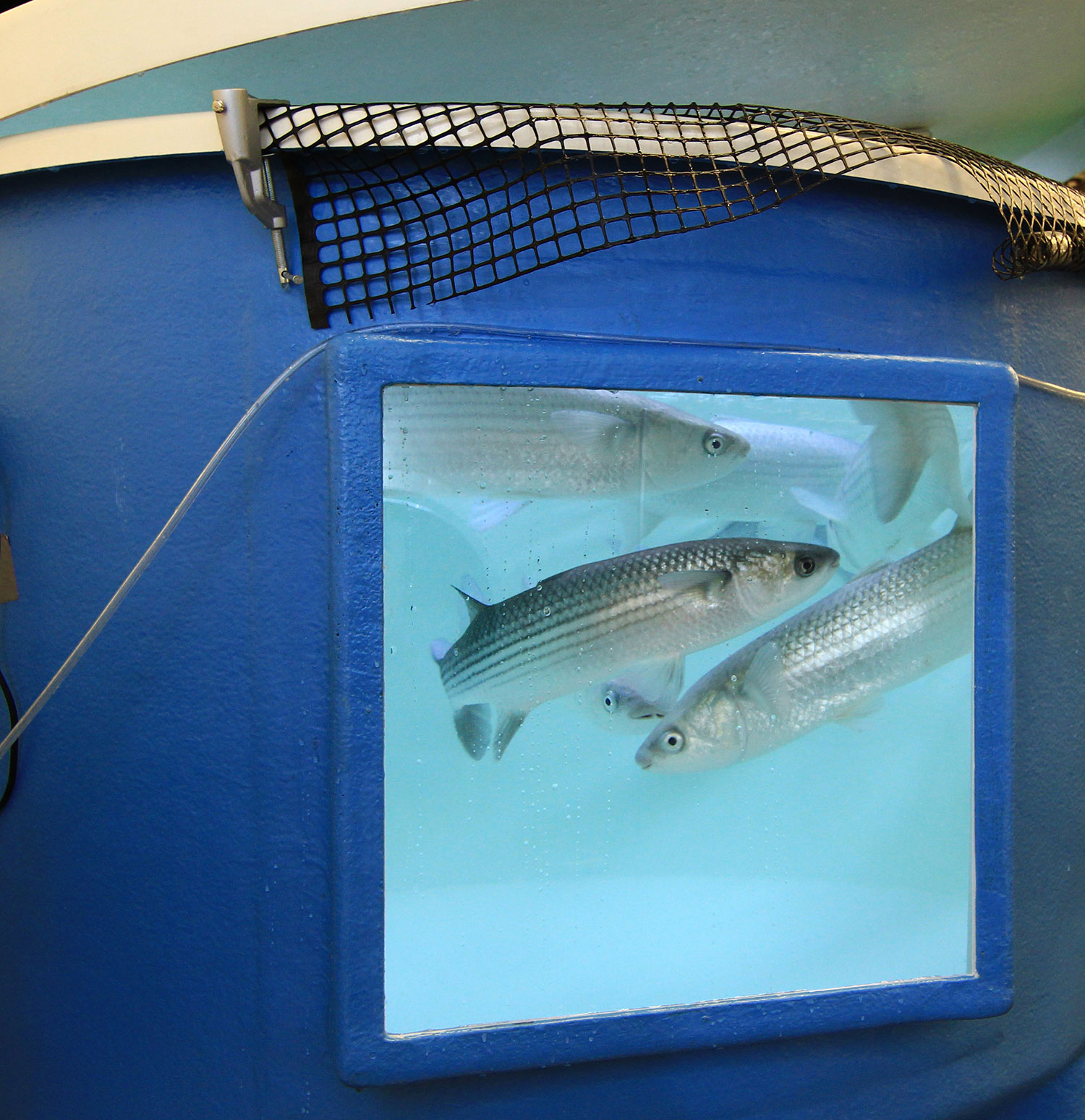 Because fish farms are rarely an eco-friendly solution, researchers are developing sustainable fish farming systems that circulate water through a closed circuit.



Fish is not only healthy, but also has an outstanding feed conversion ratio: 1 kilogram of feed yields 1 kilo of edible fish, whereas it takes 3 kilos of feed for 1 kilo of pork and 8 kilos of feed for 1 kilo of beef. This factor is becoming increasingly significant as the world's population continues to increase. Current UN forecasts indicate growth from 7.7 to 9.7 billion by 2050. With less and less land available for agriculture, aquacultures are becoming more important for the food supply.
Around half of all fish sold to consumers now comes from large-scale aquaculture. In many cases, this does not represent an ecological alternative to fish caught from wild stocks, since the feed residues and fish excrement pollute the water. Prof. Charli Kruse, director of the Fraunhofer Research Institution for Marine Biotechnology and Cell Technology EMB in Lübeck, and his team are working on a solution: "We're developing sustainable, land-based, closed-loop forms of aquaculture. Our aquacultures are also multi-trophic, meaning we use the nutrient-rich water to cultivate other organisms such as mussels and crabs, rather than simply feeding it into the sewer system. We're therefore recycling the waste from one species by using it to feed another species." In other words, this not only filters the wastewater produced by fish farming, but also creates additional produce that can boost income.
The land-based integrated multi-trophic aquaculture (IMTA) system at Fraunhofer EMB is one of a kind. In an effort to find the ideal combination of high-quality, fast-growing organisms that function well in a closed system, marine biologists are experimenting not only with the composition of organisms, but also with fish volumes, the supply of nutrients, flow velocity, water temperature and pH value. With the support of employees from other Fraunhofer Institutes, the researchers are also working on improving the equipment. This form of closed-loop aquaculture is no substitute for marine-based operations in open waters and the high earnings they generate. "But one way of cutting the environmental impact of commercial fish farming might be to populate the farmed waters with organisms that filter the water," says Kruse.