"We do everything differently!"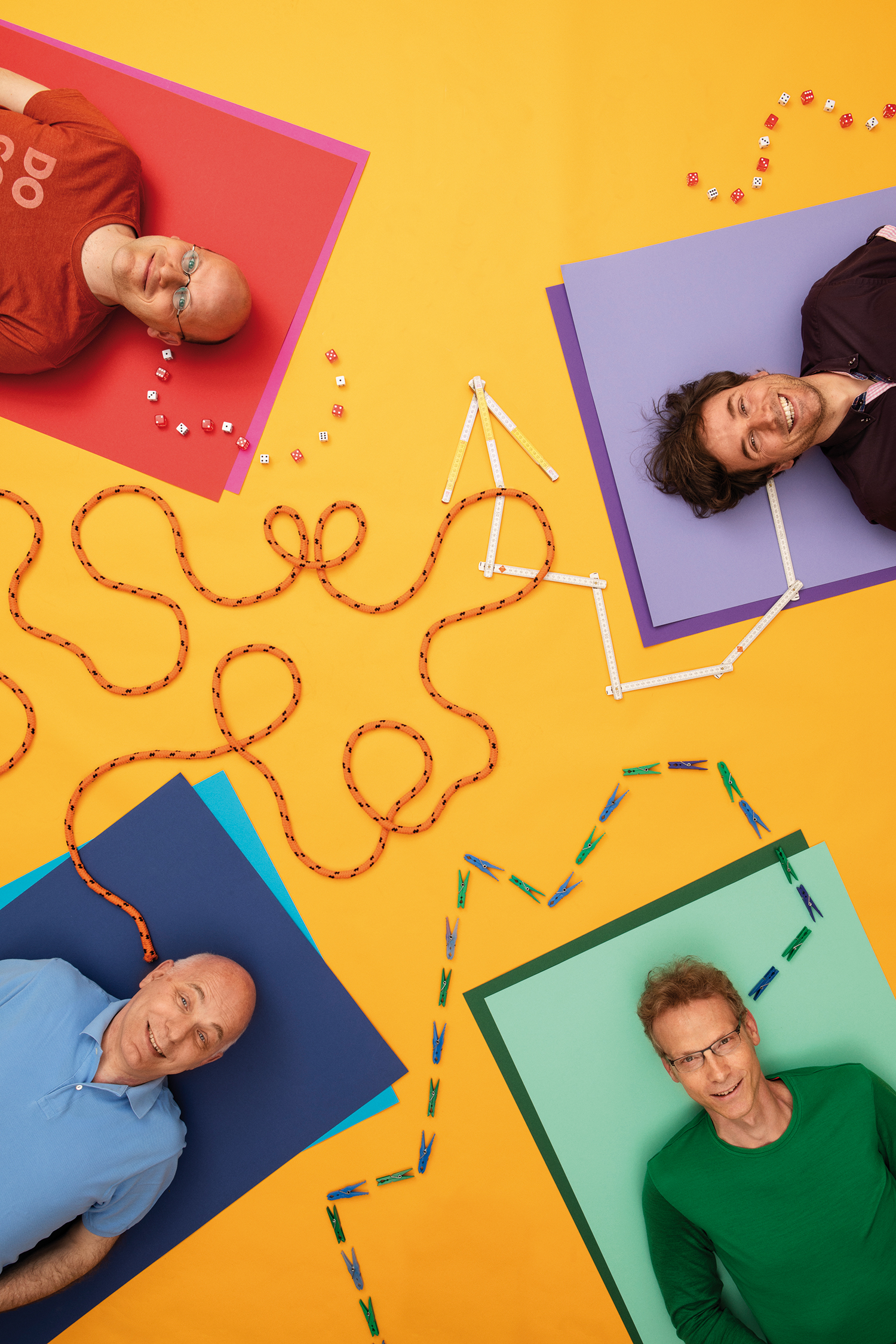 Smartphones can do a lot of tasks these days. But wouldn't it be useful if you woke up tomorrow morning and all you needed to pay for a coffee, get the weather forecast or find a destination was a small, wireless, in-ear device? Or imagine being able to receive a direct translation of what the owner of your vacation rental in Italy is saying, even though you can't understand a single word of his friendly chitchat? According to Holger Conrad and Jan Blochwitz-Nim­oth, these kinds of language-controlled true wireless systems could soon offer a new gateway to the digital world.
The two entrepreneurs already have the necessary technology in the bag, and are now aiming to conquer this market area with their company Arioso Systems GmbH. They aim to provide 100 percent silicon microspeakers that can be cheaply mass-produced using standard CMOS processes in a clean room environment. The microspeakers also generate sound in a highly energy-efficient way. "The new technology is completely different from everything that's come before," explains Conrad. "We've thrown the idea of the membrane, which is the main element of a loudspeaker, out the window, as it were. To replace it, we have built a large number of thin bending strips, similar to the strings of a harp, into a MEMS silicon chip. This creates a large internal acoustic surface, while the external surface is kept at an absolute minimum." The results speak for themselves: The active chip surface of the speaker is only around 10 square milli­meters in size and can generate 120 deci­bels at the highest audio quality. Up to 50,000 micro speakers can be produced using just 25 silicon wafers, which makes production highly economical. "In addition to its distinctive technical characteristics, our technology can also be used for price leadership in the future," adds Conrad confidently.
From a flop to a win
The product beginnings were far from successful. In fact, the first attempt was a flop. At the Fraunhofer Institute for Photonic Microsystems IPMS, Conrad was tinkering around with mirrors with an ad­justable radius of curvature. "I wanted to use piezoelectric bender actuators to move the mirrors, but it was a failure in terms of the technology," he recalls. So, he fished a previously rejected concept for a mi­cro-actuator out of his toolbox, and start­ed everything from scratch. He replaced the piezos with an electrostatic bending actuator. From this came a patent, tre­mendous support from institute director Harald Schenk, a dedicated project group and a number of publicly funded research projects. The idea grew and grew. How­ever, a concrete application for the new micro actuator was lacking. Conrad hoped to use it for a problem to which a solution had not yet been found. Microspeakers for hearables and true wireless earbuds turned out to be the answer. "From then on, doors started opening everywhere," Conrad remembers fondly.
One of these doors led to commercial­ization. Hermann Schenk, who had expe­rience with spin-offs and sat on the Board of Trustees for Fraunhofer IPMS, became aware of the idea. After getting Jan Blochwitz-Nimoth on board, together with Conrad and his Fraunhofer colleague Lutz Ehrig, they officially launched Arioso Systems GmbH in 2019 with support from Fraunhofer Venture; operational activities got underway in 2020. "We have a fantas­tic team of founders – Herman and I bring experience in spin-offs to the table, and Holger and Lutz bring the necessary drive," explains Blochwitz-Nimoth excitedly.
Scaling up to 100 million units
Arioso Systems has already received 2.6 million euros in funding from five in­vestors. The company's sales argument is powerful, since the technology they use is scalable, and suited to clean-room use. "We need to scale up to 100 million units per year, because it is expected that in the future, hearables will be sold to the same extent as smartphones, i.e. up to two billion a year. It's a very promising mar­ket – hearables have tremendous pull," says Blochwitz-Nimoth. The number of employees is also set to increase. Arioso is anticipated to grow to 13 employees by the end of 2021 and to between 50 and 60 in the coming years. However, Man­aging Director of Arioso Systems Jans Blochwitz-Nimoth has not forgotten the role played by Fraunhofer. "Without our work at Fraunhofer IPMS, we would not exist, and Fraunhofer is still an import­ant partner for us." After all, not only did the idea come about at Fraunhofer IPMS, but the Arioso team are still able to make use of the clean rooms there while they gradually transfer production to external locations.
"We have seen a lot of enthusiasm from customers – and enthusiasm is every­thing," reports Blochwitz-Nimoth. In addition to innovative technology, he sees the recipe for success in approaching customers early. "Early customer contact is helping us speed up our transformation from a Fraunhofer research company to an independent, successful company."