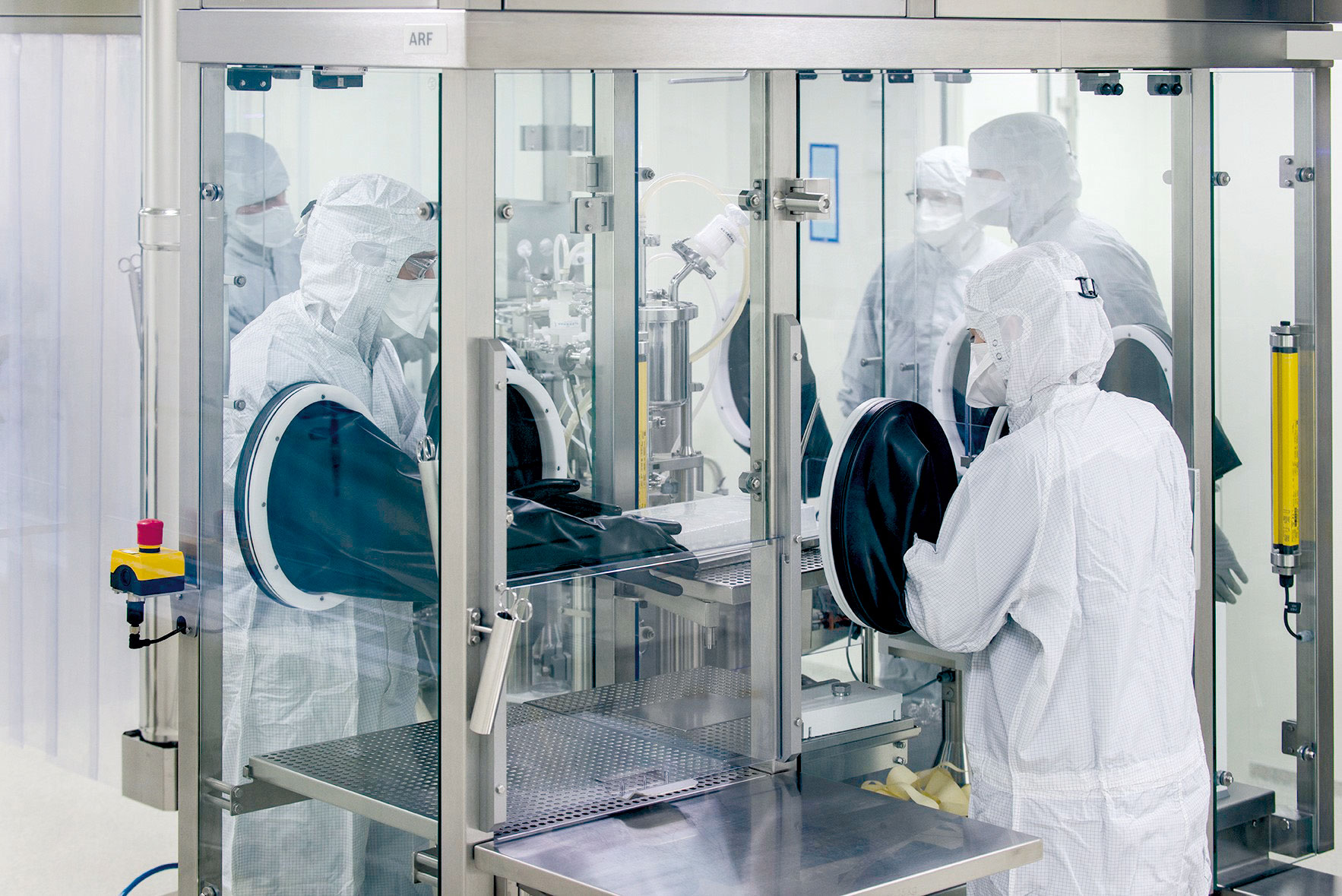 Bacteriophages infect and kill bacteria and were used to aid in curing severe infections as long as a century ago. Now phage therapy is enjoying a renaissance – in the battle against multiresistant bacteria.
Cystic fibrosis patients have a viscous mucus in their lungs, which is an ideal breeding ground for bacteria. One such bacterium is Pseudomonas aeruginosa, which is now resistant to most antibiotics. But phage therapy offers new treatment options: bacteriophages infect and kill bacteria. This type of therapy has been around for a hundred years, which is longer than antibiotic therapy. Though long forgotten, it now offers new hope in the battle against antibiotic-resistant bacteria.


Phages to combat multiresistant bacteria
In the Phage4Cure project, researchers at the Fraunhofer Institute for Toxicology and Experimental Medicine ITEM in Braunschweig are working with two partners to develop a phage-based drug for cystic fibrosis patients. The German Federal Ministry of Education and Research is funding the project. The first step was to identify the appropriate phages: the team tested more than 130 clinical patient samples to determine which phages are most effective against Pseudomonas bacteria. "There is no broad-spectrum phage that covers all Pseudomonas strains," explains Holger Ziehr, division director at Fraunhofer ITEM. "So, we created a cocktail of three different phages with sufficiently wide coverage." Fraunhofer ITEM produces the necessary phages with the corresponding equipment in clean rooms.
Clinical studies to begin in 2021
A research team at Fraunhofer ITEM in Hannover is developing an aerosol containing these phages that cystic fibrosis patients can inhale. Additional preclinical testing is underway at Berlin's Charité hospital, where the phages are tested on living lung tissue. Berlin is also where the first clinical studies are set to take place in 2021, at the Charité Research Organisation – initially on healthy study participants, then on patients. The Phage4Cure team is also charting new regulatory territory, working closely with the German Federal Institute for Drugs and Medical Devices (BfArM) in the approval process.